Join Our Mailing List
Sign up On the Rock Scene Magazine mailing list to be the first to know when a new  interview, classic video,  photo auctions and contests to win classic photographs from the early days of rock.
Contact Rock Scene Magazine
More From the World of Rock Scene

RockSceneAuctions.com is where you can find, bid on, and WIN iconic photographs from some of rock's legendary photographers. The site features rotating auctions consisting of rock and roll photography from the 70's. 80's and early 90's.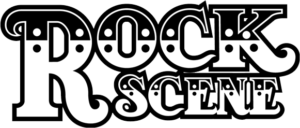 RockScene.com is the destination for all original Rock Scene video content. View the vast library of exclusive interview content with Rock legends past and present.

The Rock Scene YouTube channel is the first stop for the newest content and interviews coming from the world of Rock Scene. Click the image to subscribe now and never miss an interview with your favorites in Rock n Roll.