Nalani and Sarina talk about there Rock Scene growing up.
Twin sisters Nalani and Sarina got their musical start playing classical piano. Later on, their mom taught them a song on ukulele, which sparked their interest in the guitar. They were inspired to start playing as a duo while watching a battle of the bands at their high school, and eventually met up with local musicians and started writing original songs and learning covers. They played their first gig at an Oktoberfest when they were 16.
The sisters credit Bruce Springsteen as being one of their biggest influences. Regarding their first time seeing Bruce in concert, Sarina recalls, "This man put on a close to four hour show after it rained, and it was his birthday the next day. I remember taking a video on my phone and panning it on the whole entire stadium and saying 'I'm saving this so I use it as my inspiration for when we're writing and doing our own shows.' " A few years ago, Springsteen actually caught Nalani and Sarina's set at a charity concert, where they performed one of his songs alongside their own originals. Afterwards, they got the chance to talk to Bruce, who told them he loved their 'magic sibling harmonies'. "That was one of the highest points in our career," says Nalani. As for what the sisters have in store, she continues, "We plan on taking over the world. Playing everywhere, and definitely with lots of new music. We're constantly writing. Expect big things."  By Zack Smith
Photography by Mark "WEISSGUY" Weiss
Nalani & Sarina perform 'Pretty Lies' at The Stone Pony, April 6, 2019
Nalani & Sarina perform 'Get Away" at The Stone Pony, April 6, 2019
  Sarina checkin out the  October 1978 issue of ROCK SCENE magazine with Bruce Springsteen on the cover and Nalani  checkin out Mick Jagger on the cover of the January 1978 issue of ROCK SCENE with Editor in Chief Mark "WEISSGUY" Weiss .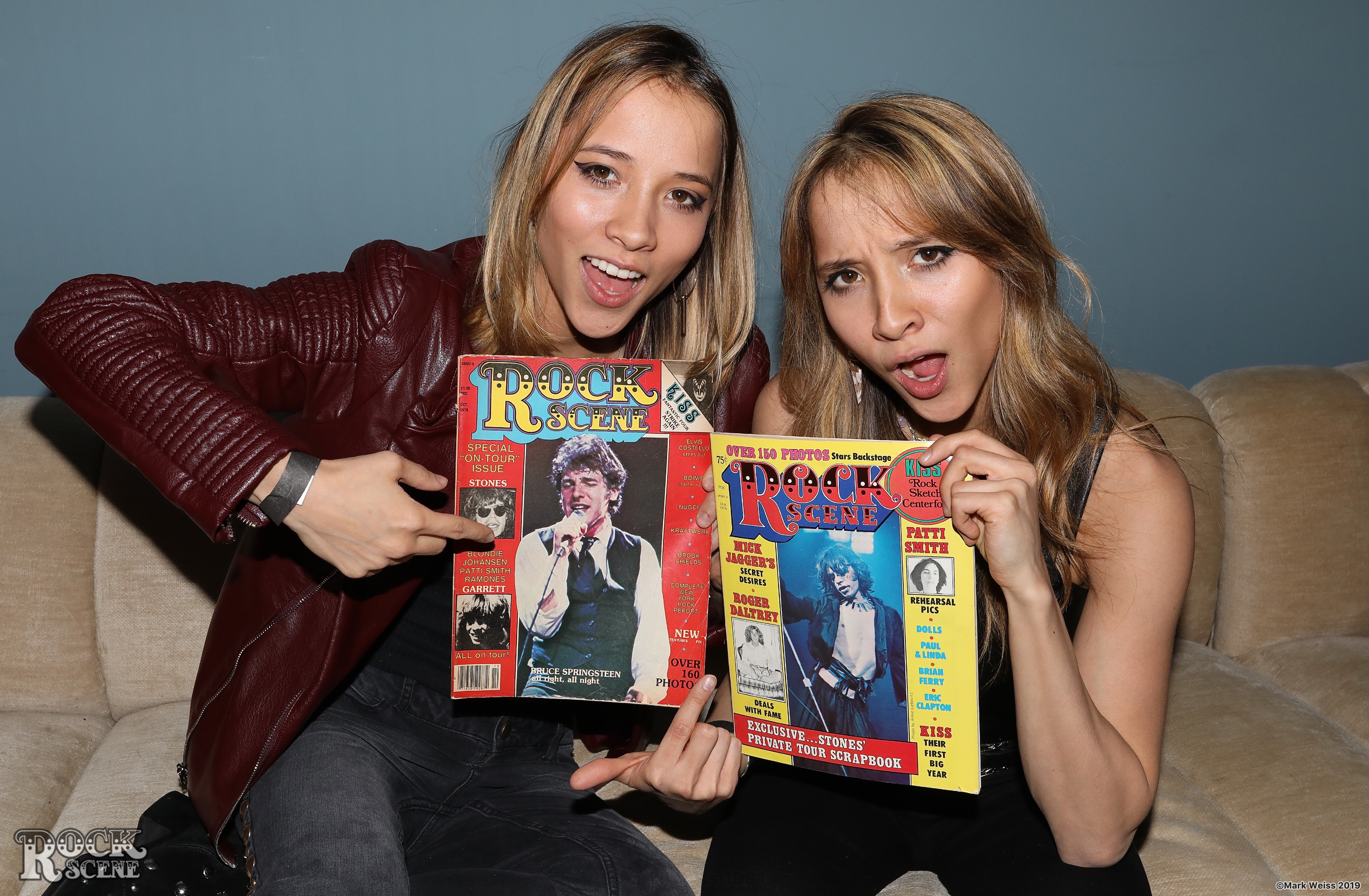 "Tomorrow and Yesterday" Official Music Video by: Nalani & Sarina
Check out Nalani & Sarina's website here