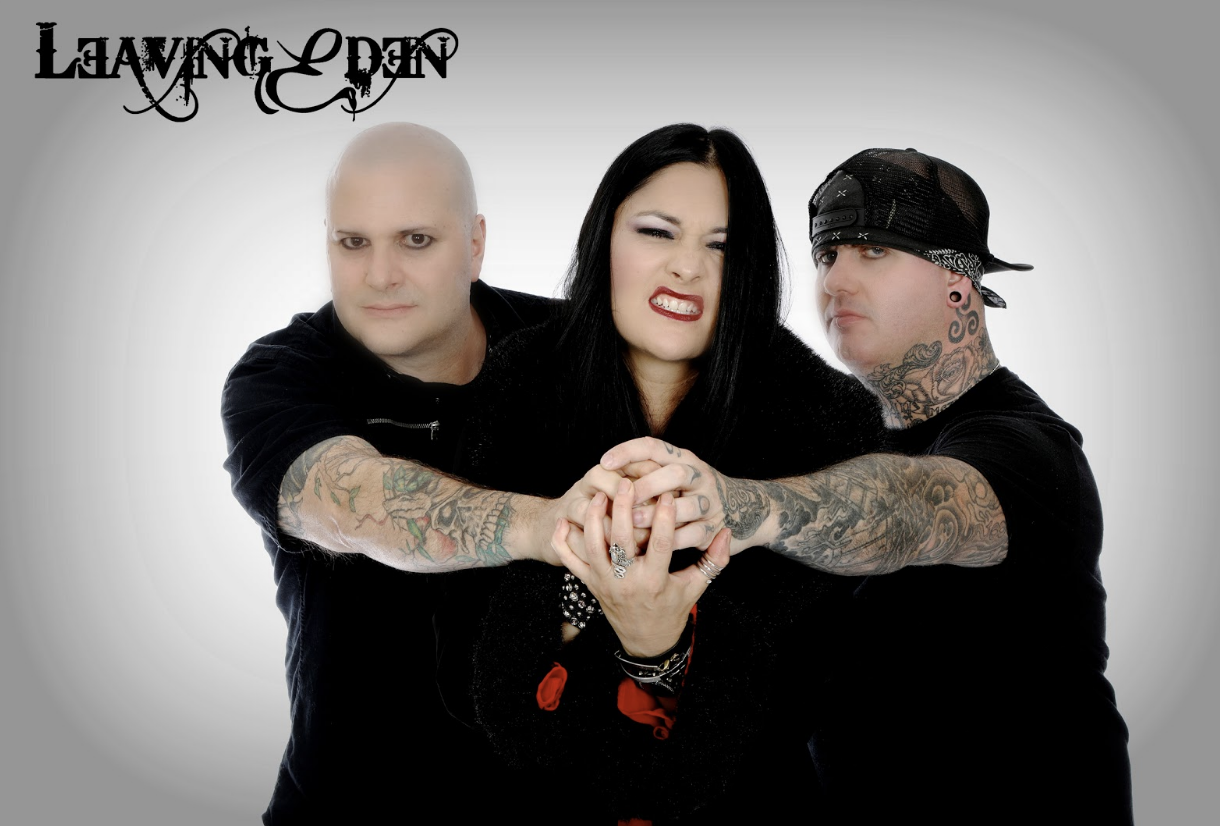 Eve from Leaving Eden Boston MA USA talks about how she started, her influences and where she's been.  Directed by Mark Weiss. Leaving Eden and Mark Weiss get together with his Rock Scene Magazine. Eve; "Lot's of people think touring is glamorous, not with a bunch of guys!" "Performing is my drug of choice!"
Leaving Eden, (Boston MA, USA) has toured the world sharing the stage with many of the biggest names in the music industry.  Recently, the group has signed a worldwide deal with Dark Star Records (in association with Sony Music). Leaving Eden then headed to Chicago to track the effort with Johnny K. (Disturbed, Megadeth, 3 Doors Down).  Completed with the mastering efforts by Brad Blackwood (Korn, Evanescence, Three Days Grace), the band has crafted what they believe to be their best album yet. Vocalist Eve adds "I really love this record because it has very heavy moments as well as melodic ones. With the help of Johnny K,  I really feel we captured the true essence of Leaving Eden this time around." Add to the mix the songwriting craftsmanship and guitar work of Eric Gynan coupled with a hard hitting backbeat of drummer Ryan PM, Leaving Eden is ready now more than ever to hit the pavement with their energetic live show and share with the world it's positive message of hope and unity with Leaving Eden Album "Out of the Ashes".
What To Be Featured In The Scene?
Do you want to have your band featured on Rock Scene Magazine's 'In The Scene' section? Fill out the contact form and let us know a little bit about your Rock Scene. Our editor will review your submissions and contact you to set up an interview if you are selected.