Frampton Came Alive This Week in January 1976
Peter on top of the world! Watch this live concert at Oakland Coliseum Stadium (Oakland, CA) on July 2, 1977. This is the tour that made Peter a superstar after the release of FRAMPTON COMES ALIVE!  on January 7, 1976 in the US. Before leaving the stage Peter performs the title track of his just released I'm In You single without his guitar; watch how he connects with the sold out stadium crowd. Check out the audience shots; it was a feel good moment for all that attended. The Outlaws, Santana and Lynyrd Skynyrd were also on the bill. (YouTube)
PHOTOGRAPHER MARK WEISS REFLECT ON PHOTOGRAPHING PETER FRAMPTON

On November 21, 1975, I snuck my camera into Peter Frampton at Madison Square Garden which was one of the first concerts I shot. I had "nosebleeds" seats all the way at the top of the arena. I could barely see Peter down on the stage, but, I figured I would just develop the negatives, and blow up the photos on my enlarger. Little did I know that photography didn't work quite that way. After I was all done, I looked at my photos. Peter was blurry and unrecognizable. I knew I needed to get close to the stage to get good photos. It was a lesson well learned. Who would have thought 4 years later I would be hired by his publicist to take his new photos to promote his new record. – Mark Weiss
Mark Weiss checking out his contact sheets from Frampton's August 22, 1977 concert at Madison Square Garden, NYC in his darkroom in Matawan, New Jersey, 1978.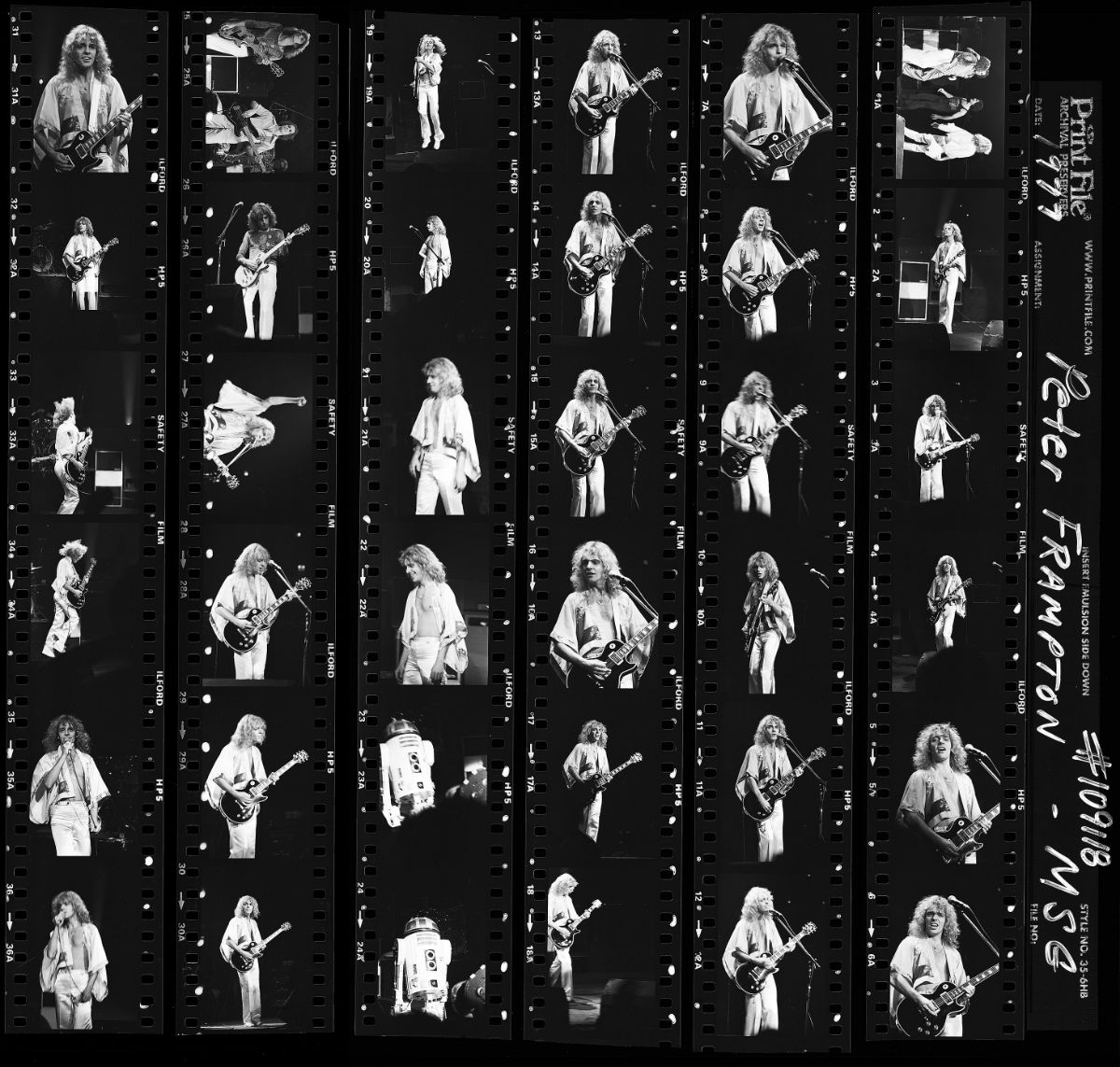 On August 22, 1977, I snuck my camera in again to the first of three shows at Madison Square Garden. When a show had multiple shows at the same venue, I would stay up all night afterwards printing photos to sell outside at the next night's concert. – Mark Weiss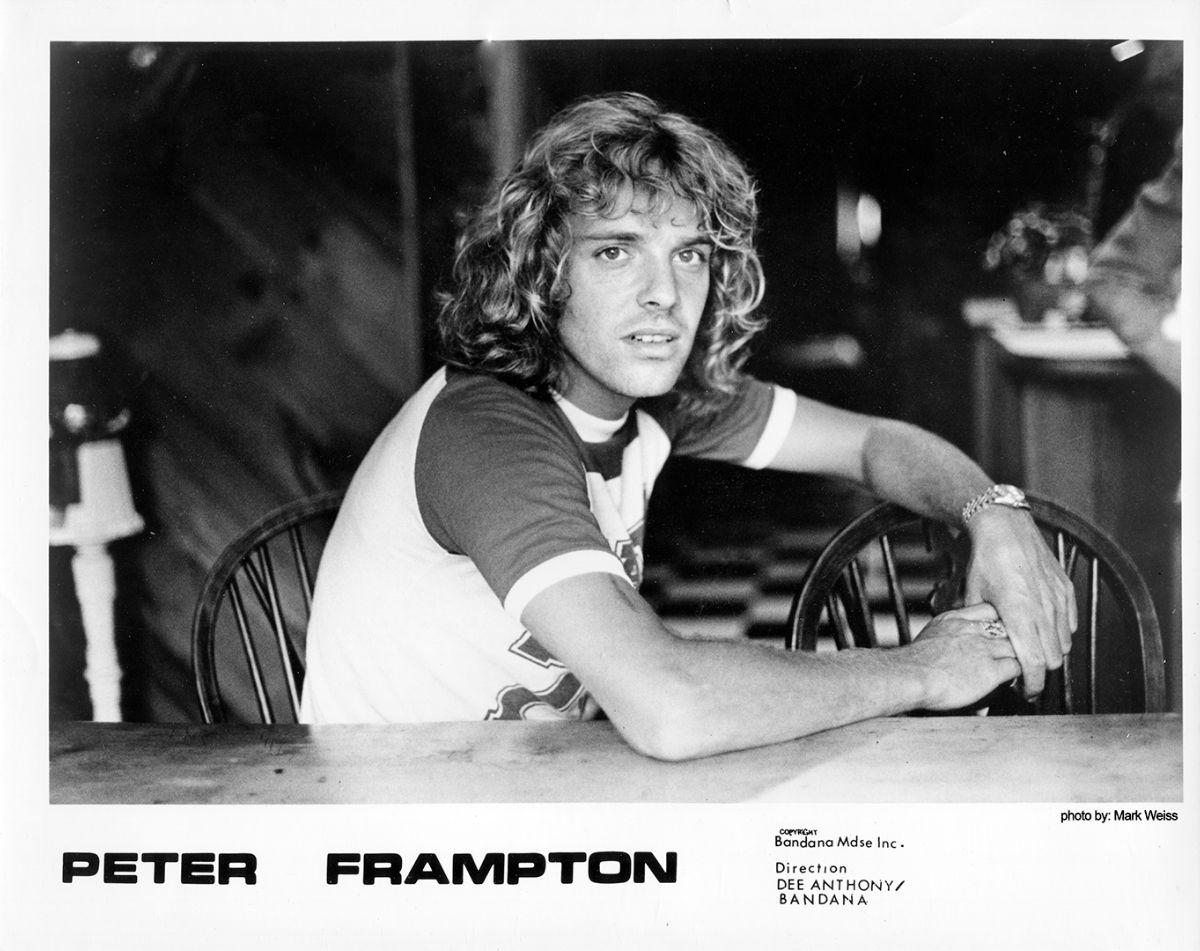 Mark was hired to shoot Peter's new press photos at his house in Westchester New York for his 1979 release  Where I Should Be.

Peter and Mark after photographing Peter at his home in Westchester – Peter and Mark connected a few years ago after being interviewed for Mark's book The Decade That Rocked! Soon to be released.

GO TO ROCK SCENE AUCTIONS AND BID ON ICONIC ROCK PHOTOGRAPHS – enter Cart50 AND RECEIVE 50% OFF ON ANY  purchase from BUY NOW