TOM KEIFER talks about NIGHT SONGS COVER SHOOT
On August 2, 1986, CINDERELLA released NIGHT SONGS often praised as one of the best rock records of the 80s.
"We shot the cover in the historic district of Philadelphia. But the most interesting thing that I remember is that the album was called Night Songs and Mark scheduled the shoot for daytime. I kept saying to him, "That's not going to look right." And he said, "I shoot day for night." I didn't know what the fuck that meant. I just trusted him because I kind of liked this guy right off the bat. I thought he was a straight-up cat. And sure enough, when we got the pictures back it looked like it was nighttime. So Mark Weiss is a fucking genius." —-TOM KEIFER
Cinderella with photographer Mark Weiss who photographed the NIGHT SONGS album cover
HOW CINDERELLA BEGAN THEIR HAIR-METAL FAIRY TALE WITH NIGHT SONGS
Timing, as they say, is everything. And that's certainly true in rock 'n' roll, where different bands can strike it rich or strike out completely based on the volatile whims of music buyers, record labels, and radio stations.
Cinderella, as much as any band, experienced both sides of this double-edged sword. The Pennsylvania-spawned quartet arrived in a welcoming marketplace on August 2, 1986, when their debut album, Night Songs, was released.
Back then, Cinderella members singer and guitarist Tom Keifer, guitarist Jeff LaBar, bassist Eric Brittingham and drummer Fred Coury (who joined shortly after the album's recording) had more going for them than just an impressive debut. They had the vocal support of no less a hair-metal superstar than Jon Bon Jovi, who was credited for "discovering" the band after catching its set in a Philadelphia club during the recording of Bon Jovi's 1985 album, 7800 Degrees Fahrenheit.
Written by Eduardo Rivadavia for ULTIMATE CLASSIC ROCK to view full story  and other rock stories go to ULTIMATE CLASSIC ROCK Top 100 '80s Rock Albums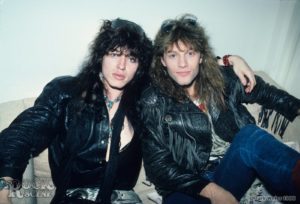 Listen to the full album
https://video.search.yahoo.com/yhs/search;_ylt=AwrB4T6jymRb2X4AN1QPxQt.?p=cinderllaa+shake+me+moscow&fr=yhs-GenieoYaho-fh_ds&fr2=piv-web&hspart=GenieoYaho&hsimp=yhs-fh_ds&type=a1485961780307640#id=1&vid=70e498ff2fcf136e65b82928879137a0&action=view
Watch Tom's full Rock Scene interview talking about his ROCK SCENE.