The Struts "The Body Talks" 2018 Tour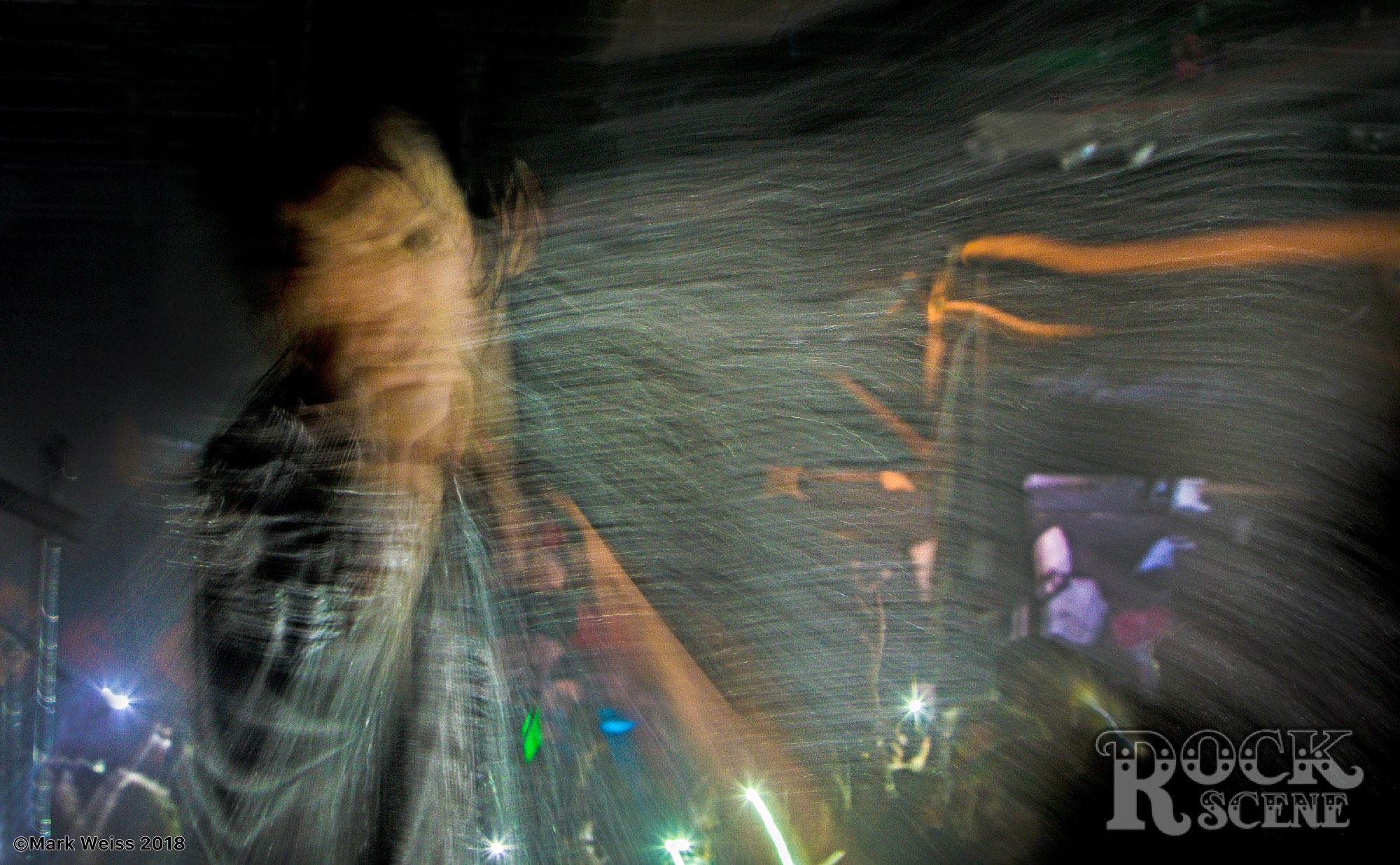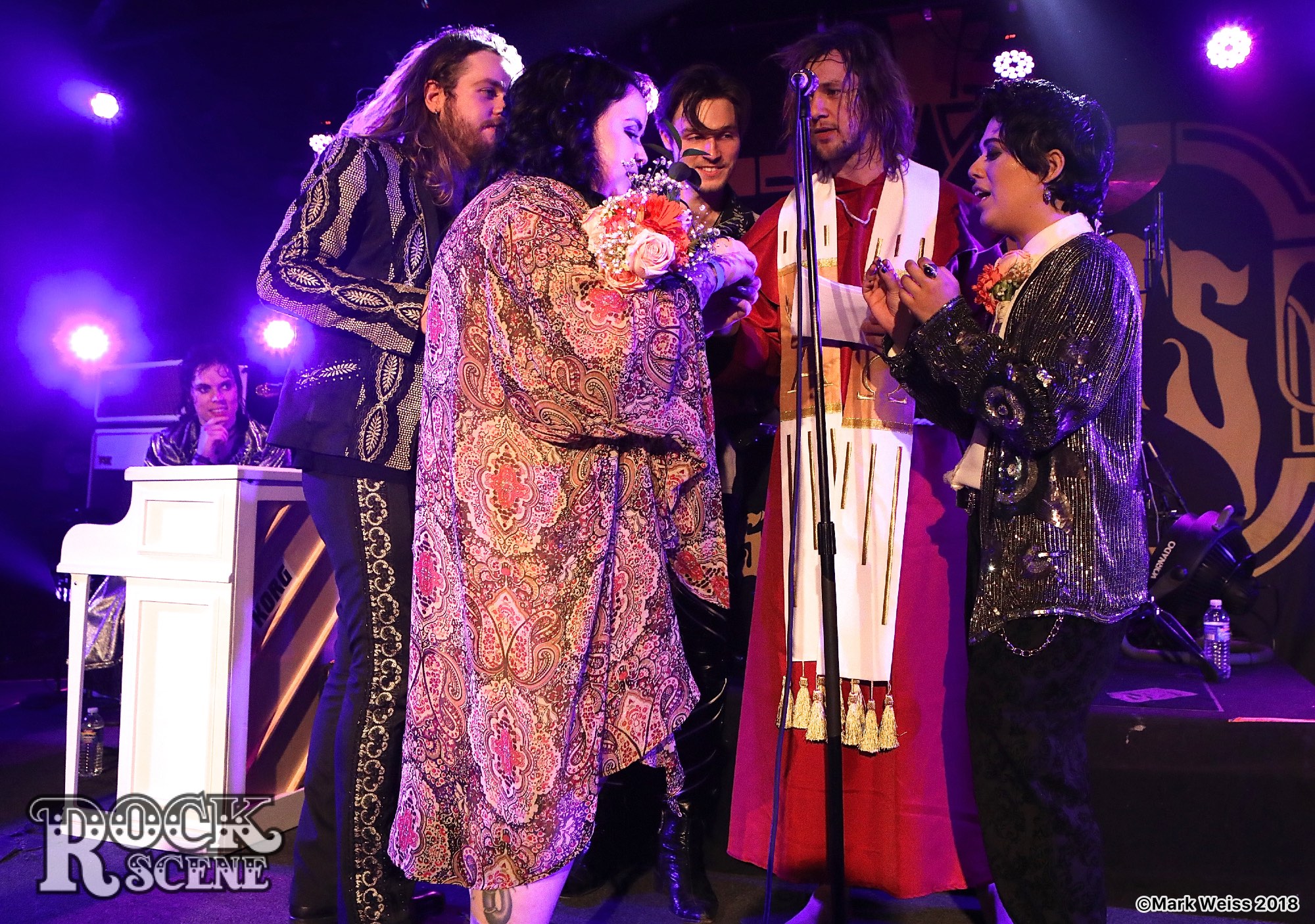 Fans of The Struts exchange wedding vows during  show at The Stone Pony on October 5, 2018.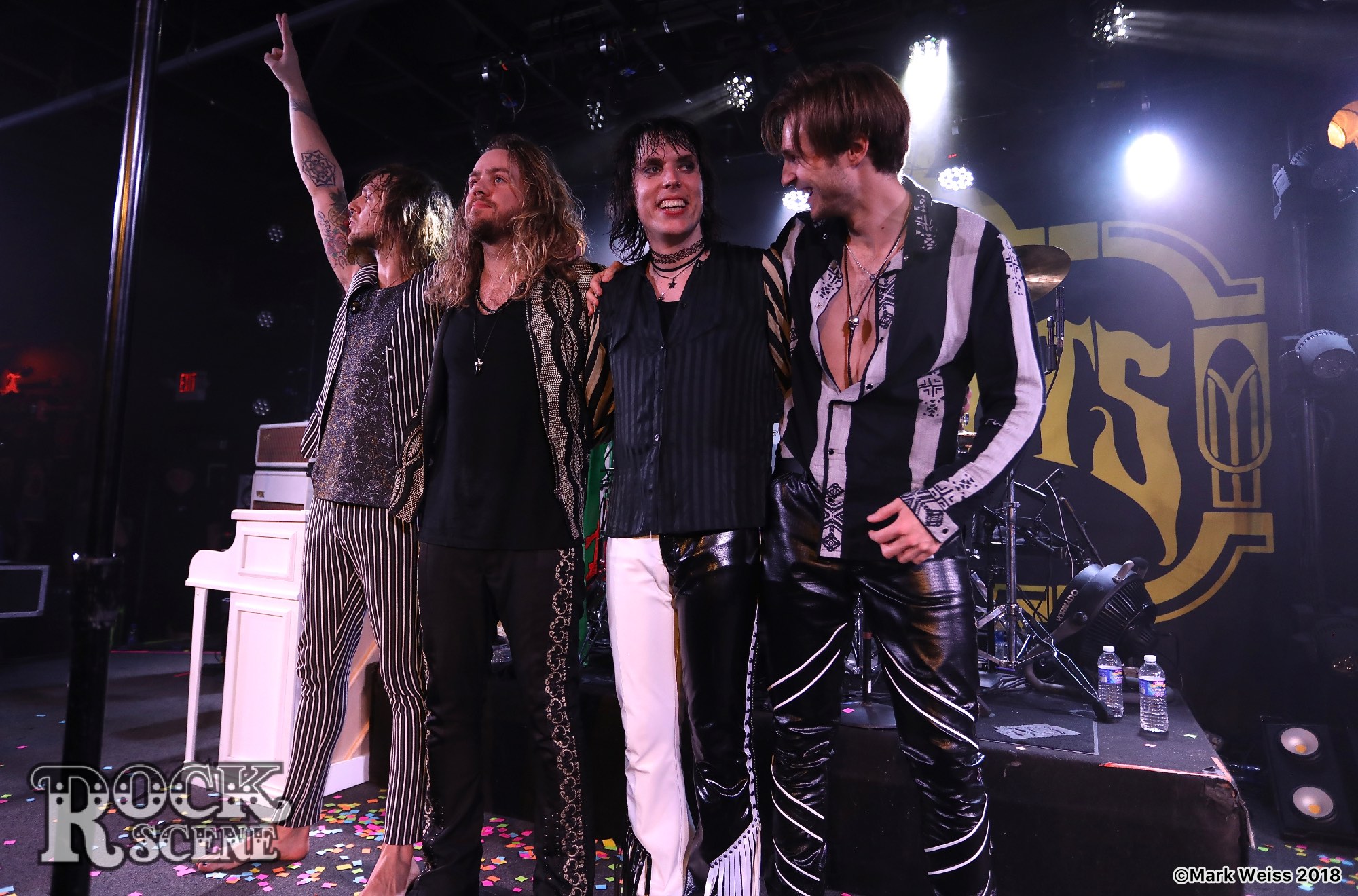 The Struts – Gethin Davies, Adam Slack, Luke Spiller and Jed Elliot performed to a sold out show at the Stone Pony in Asbury Park, NJ on October 5, 2018
Adam Slack of The Struts talks about his "Rock Scene"
The first music Adam Slack's of The Struts remembers is Oasis in the car in England during the 90's. When he was 10 he got into Michael Jackson and bought his album BAD. His friend turned him onto Green Day right before American Idiot came out. When he saw the video "Minority" he knew what he wanted to do and started a band with a lot of Green Day influences. Watching videos, he learned how to play guitar. At age 15 his mom exposed him to 70's bands that she listened to in the 70's, which were more glam and he started listening to Slade, Mott The Hoople and T Rex. A couple years later he got away from the punk and went more glam retro for inspiration. That's when he met singer Luke Spiller in 2009   through his manager who found Luke on MySpace. Adam talks about opening for the Stones. The gig that changed everything was the first Rolling Stones gig. We managed to get that in Paris. We went over there and opened up for them in France which was insane playing in front of 80,000 people. Adam reached out to a random guy who was a YouTube guitar teacher in LA and sent him a photo in front of the stadium crowd from the Stones show who hooked him up with a guy who he knew and eventually got new management which got them going in the states. Listen more to this exclusive Rock Scene interview here where "All that Rock Lives"!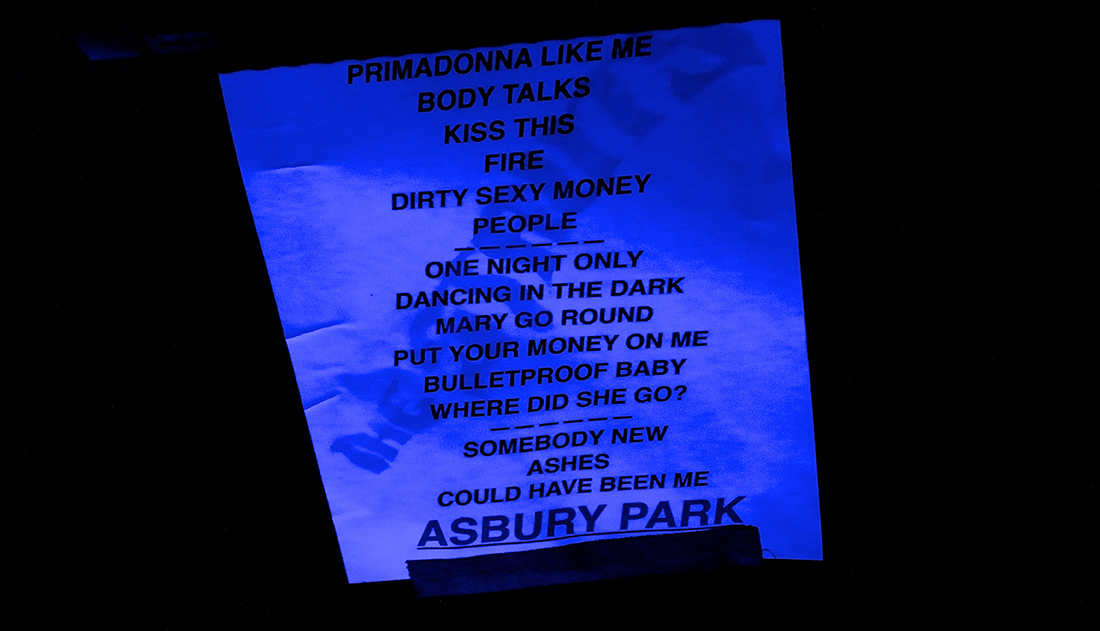 The Struts open up the show at The Stone Pony with "Primadonna Like Me" 
Luke Spiller of The Struts chats up the sold-out crowd at the Stone Pony in Asbury Park, N.J. on October 5, 2018. Gonna hit you with another song, with our album that is coming out this month, ladies and gentlemen. I can't fuckin' wait for you all to hear it. Honestly, we have poured our blood, sweat, and tears into this album and I guarantee that you will hear that, ladies and gentlemen. All right?  So, this next one is dedicated to you and this fantastic fuckin' venue, ladies and gentlemen. It's called "People".  Make sure to watch the end of the song, when Adam Slack ends with a soulful and beautiful guitar instrumental.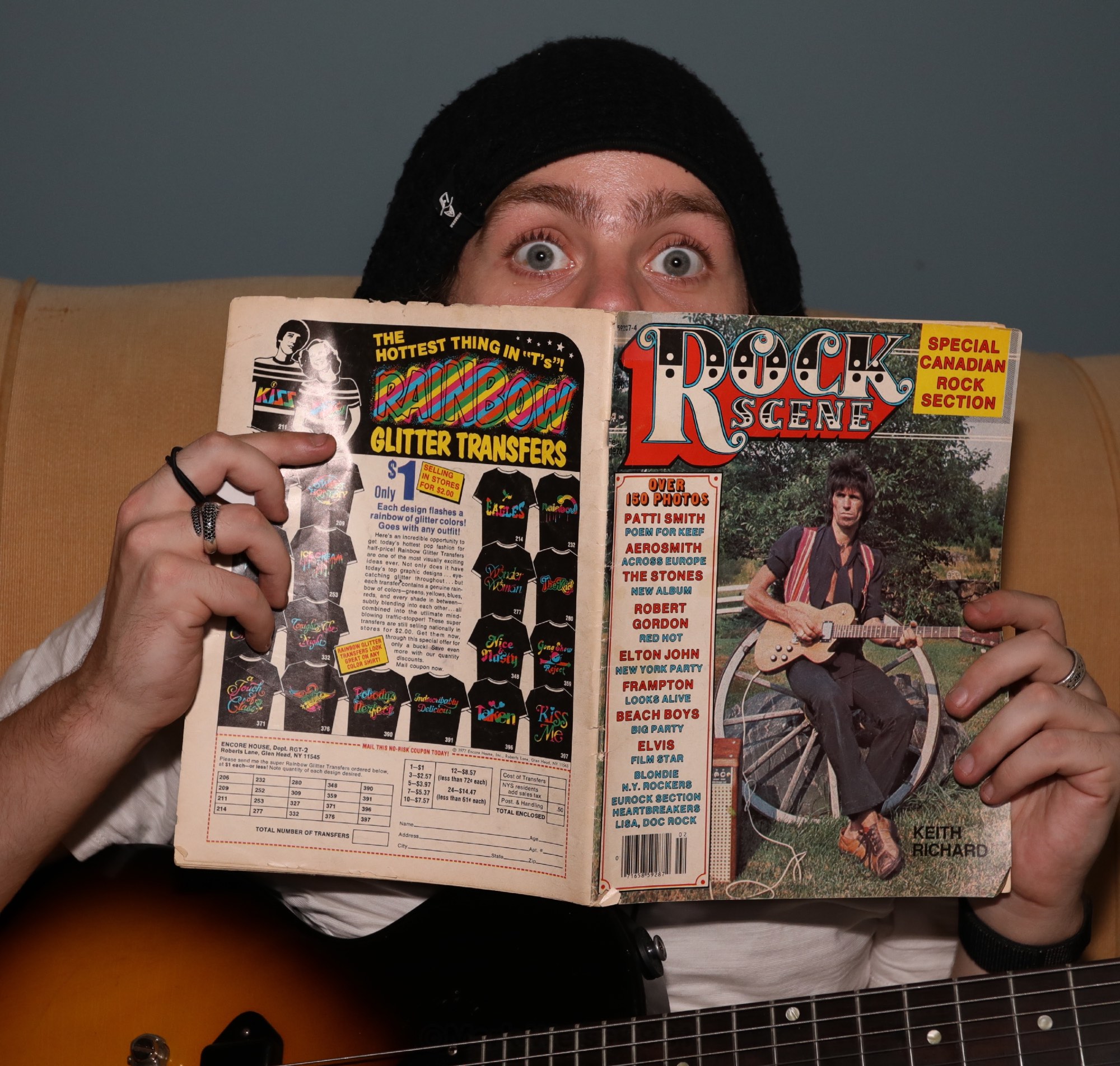 Check out more at THE STRUTS website.