Mike Tramp grew up in Denmark in a musical house—he recalls being a young boy and wrestling with his two brothers over who would get to play their mom's acoustic guitar. He got his foot in the door in the music industry at the age of 14 when he began working for a man who published teen music magazines in the basement of the apartment building where he lived. The next year, 1976, Tramp went to his first concert—the Bay City Rollers. The opening act at the show was a band named Mabel. A short time later, Tramp would be Mabel's new singer and Denmark's first teen sensation. After a few years, the band got a record deal and moved to Spain. There, they changed their name to Studs, a play on the new British metal fashion.
In 1981, Van Halen came to Spain on a promotional tour for their new album, Fair Warning. Studs and Van Halen were label mates in Spain, and Tramp wanted to meet the band. He asked his record company if they would make an introduction. Much to his surprise, the label then asked Mike to pick the band up at the airport and bring them around Madrid for the next three days for radio and TV promotion. After a couple days of hanging out, Tramp got close to the band. He gave David Lee Roth a copy of Studs' music, thinking the singer would have them open up for Van Halen on their U.S. tour. Mike can still recall today what Roth told him: "Studs—that ain't gunna work. They'll think you're the new Village People."
In the summer of '82, Mabel moved to New York City. But after a bit of struggle the band headed back to Denmark. Tramp, however, stayed in New York to pursue his dream of becoming a rock star. That same year he met guitarist Vito Bratta at L'Amour in Brooklyn, and in 1983 the two formed White Lion. Two years later, the band released their debut album, Fight to Survive. By Zack Smith
Editor in Chief  Mark "WEISSGUY" Weiss checkin out the September 1973 issue of ROCK SCENE magazine before Mike hits the stage at the Debonair Music Hall in Teaneck, New Jersey on April 9, 2019. 
ROCK SCENE FLASHBACK
Mabel – I'm only here to Rock 'n' Roll for you 1978
Mable – Saturday Show
Mabel – Go To Wonderful Copenhagen – March17, 1979
Mabel We are the 80's
STUDS…( EX MABEL)…rock tonite. 1982
White Lion When the Children Cry (official music video- 1989)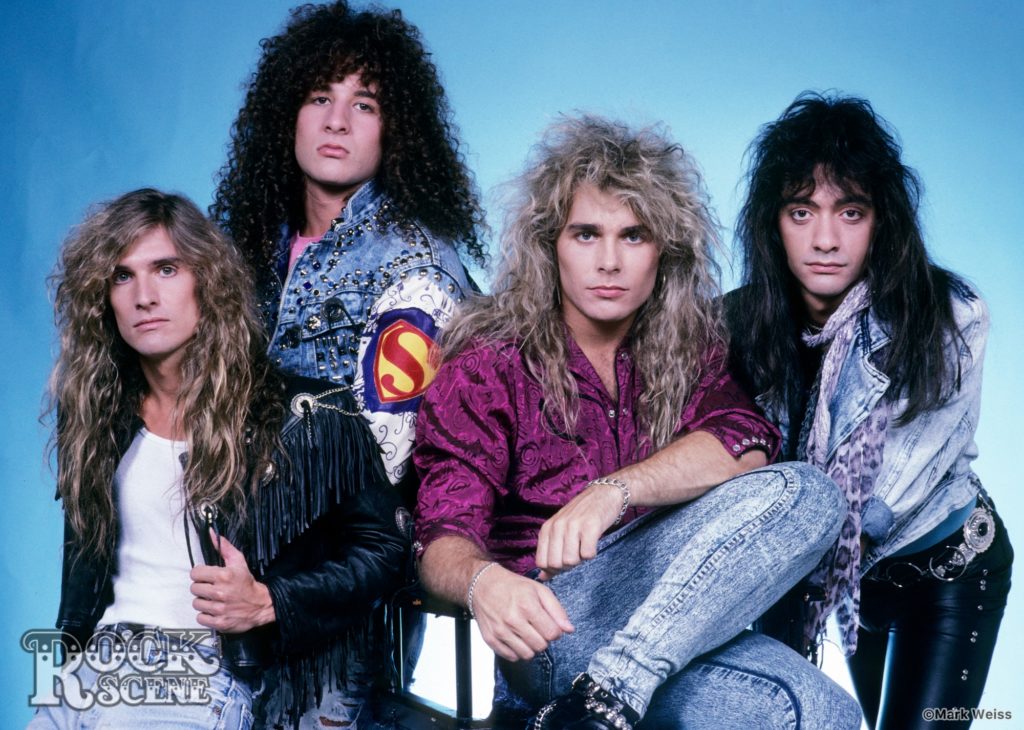 All Photographs by Mark Weiss (circa late 80s)