BulletBoys singer and guitarist Marq Torien was born into a musical family in Los Angeles in 1961. Both his parents were very musical, and he would play with his dad's wedding band sometimes. He started playing in local bands during his teenage years and played in all the punk clubs on the east side of LA. He was welcomed in to the LA scene by members of Motley Crue. Prior to forming BulletBoys, he played guitar for the band Ratt. Marq became friends with many musicians including the members of Van Halen, Kiss & Ozzy Osbourne. He was really inspired by seeing Van Halen rehearse and work, and became motivated to form BulletBoys. "To see what went on behind the scenes of Van Halen really inspired me to do something at a very high level. I was really lucky to see all that" BulletBoys's original lineup was composed of members of Ratt. BulletBoys had the chance to record a demo and was offered a record deal with Warner Bros.
BulletBoys end the set at tThe Stone Pony on October 11, 2018 with "Smooth Up In Ya"
Marq Torien talks about the 2018 Hair Nation Tour
Smooth Up In Ya official video from 1988.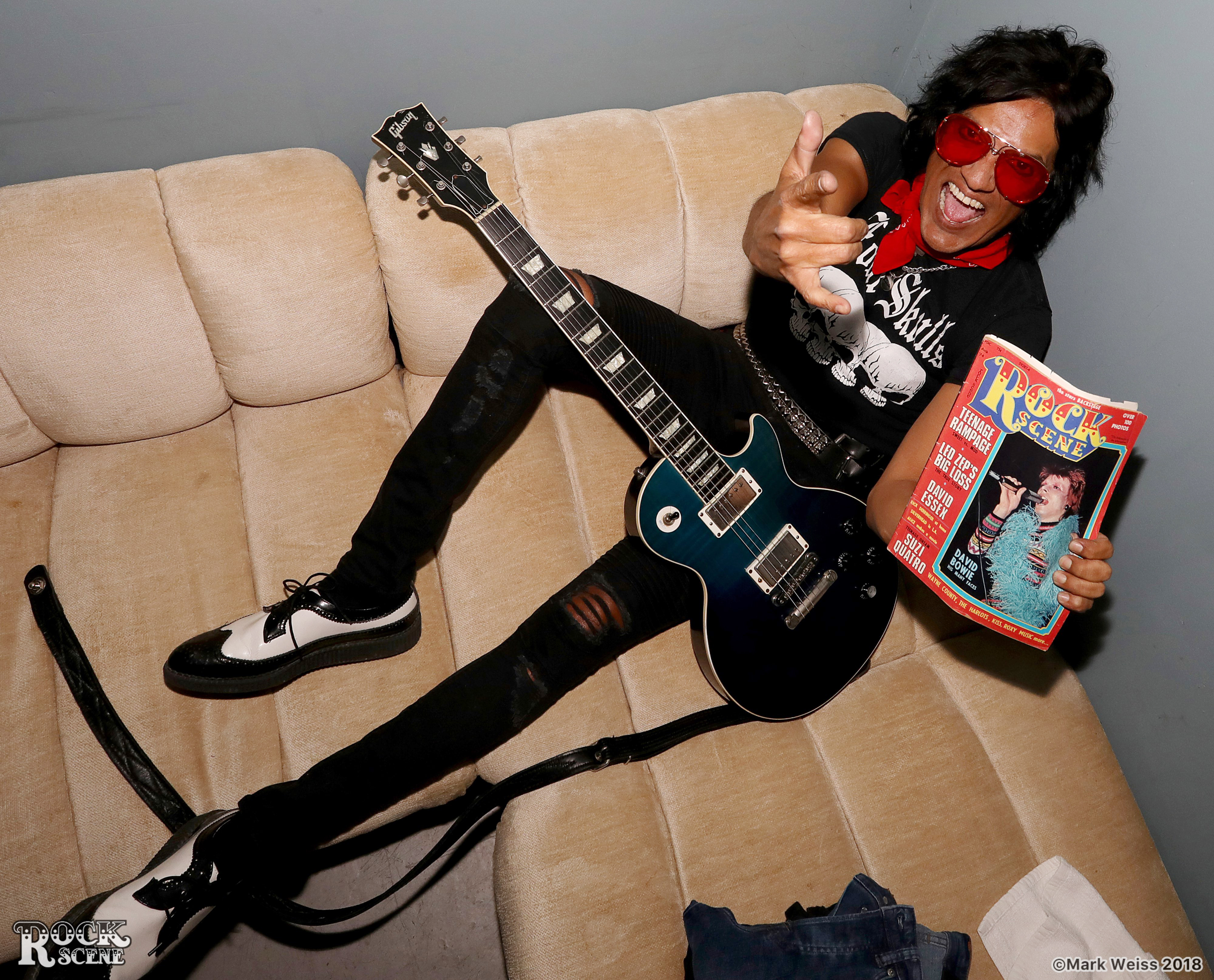 Marq Torein checking out the classic August 1974 issue of ROCK SCENE magazine.
check out the BulletBoys website