Born to Be Zakk Wylde – WEISSGUY's Birthday Bash
 Zakk Wylde and Mark "WEISSGUY" Weiss perform "Born To Be Zakk Wylde" at Mark's 60th birthday party in Rumson, New Jersey.
On June 15, 2019, Mark "Weissguy" Weiss celebrated his 60th birthday at his home in Rumson, New Jersey. Among the guests were friends and family along with some of Mark's rock star friends of which he had photographed over the decades. Jerry Gaskill of Kings X, Ted Poley of Danger Danger, Neil Smith of White Tiger, Steve Brown and P.J. Farley of Trixter, Derek Taylor of Overkill , Paul Crook of Meat Loaf, Franke Previte of Franke and the Knockouts, Chris Cafferty of Trans Siberian Orchestra and Savatage, JD DeServio of Black Label Society and his bandmate and guitar player to Ozzy Osbourne for the last thirty years Zakk Wylde. Zakk performed "Fire it Up" with musicians from the Rockit Academy, a non-profit school of which Weiss is on their Artist Advisory board; kids age 8 to 18. Barbarann, Zakk's wife and his son, Sabbath were there as well to join in the festivities. During the party, Mark and Zakk perform "Born to Be Zakk Wylde" live. The song is a parody the two recorded in 1987 at a strip mall at the Jersey shore shortly after Zakk received the news that he was officially Ozzy's new guitarist.
THE BACK STORY
Three decades ago Zakk was playing in a small club in New Jersey when Dave Feld aka "Face" approached the guitar player after the first set was over. Dave told Zakk that he was with Ozzy and Sharon the night before looking at a guitar player with his good friend Mark Weiss who was Ozzy's photographer. Face continues to tell Zakk how good he was and that he will talk to Mark to get him an audition. As soon as Face got home he called Mark and told him he found Ozzy's new guitar player. Weiss told Face to have Zakk come up to his studio in New York City and bring a tape because Ozzy will be coming to look at photos. Mark told Face to tell Zakk to bring a guitar and amp just in case. Weiss said, "I mentioned to Sharon that Face found a guy and thinks he has what it takes. Sharon told me that they would be up in the afternoon to look at the pics and that they would be happy to meet him. While I worked in my office, Zakk waited patiently in the makeup area where he plugged in and practiced. After a few hours, Sharon called to tell me that Ozzy is having dinner with Andre the Giant and that they would be by after. I set up my studio and took a few rolls of film of Zakk while we waited. Another couple of hours went by. Still no Ozzy. Then a little after midnight Sharon called to tell me that Ozzy and Andre the Giant got into a drinking competition and they both passed out. Sharon said they had a flight in the morning to go back to England and that I should leave the tape and a photo at the front desk. When they landed she called me and told me to bring him to audition for Ozzy in California".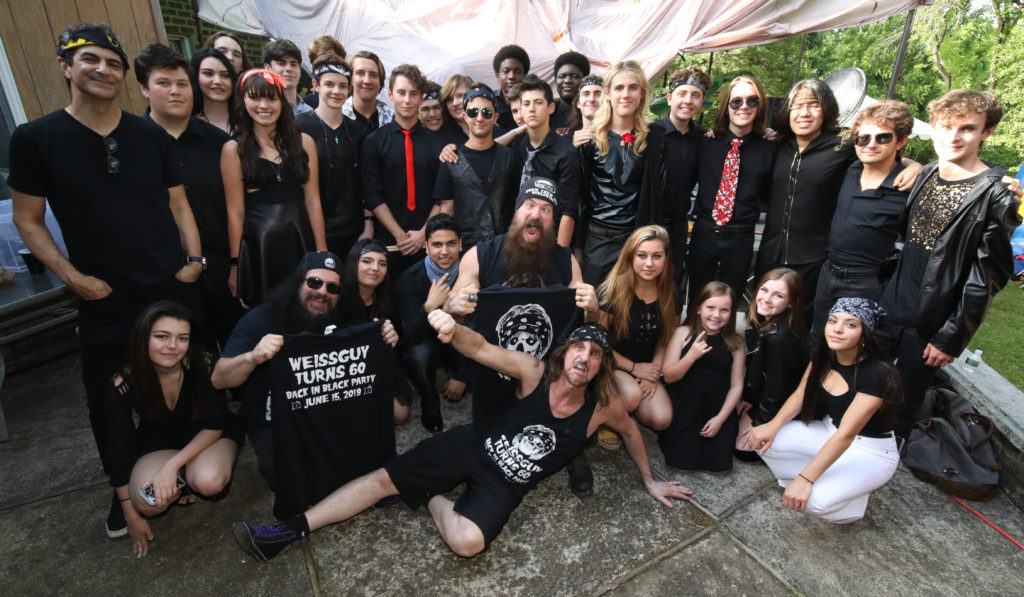 The Rockit Academy band with JD DeServio, Zakk Wylde and Mark Weiss
Rockit Academy Band perform with Zakk Wylde and J.D. DeServio from Black Label Society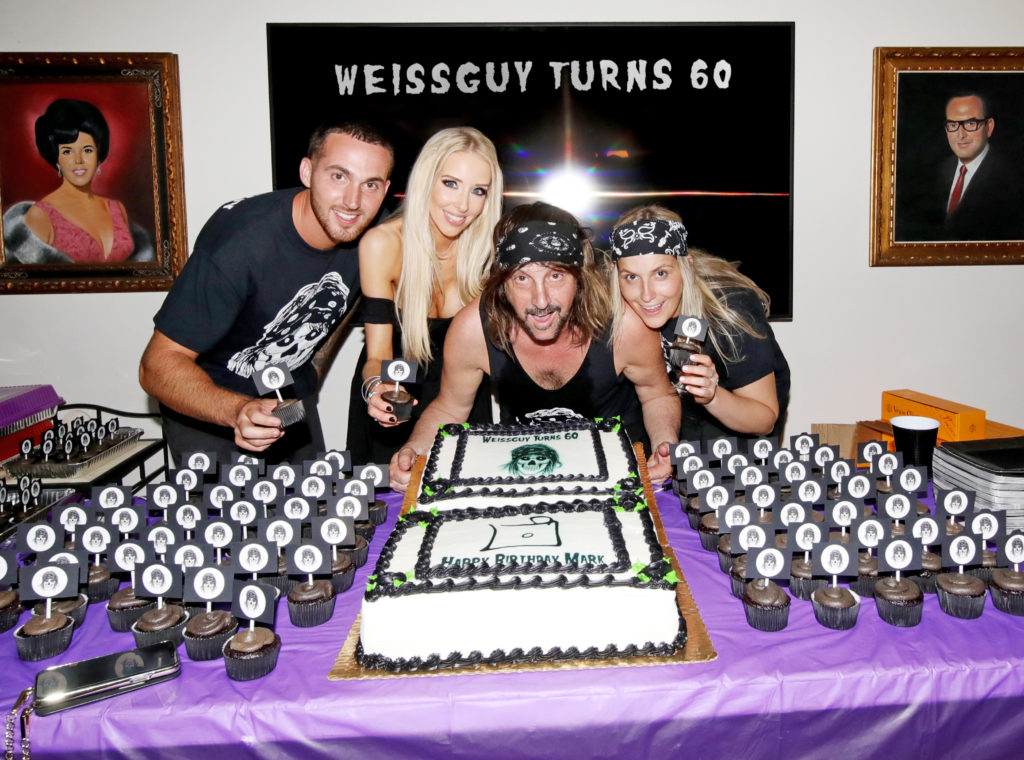 Guy Weiss, Michele Terry, Mark "WEISSGUY" Weiss and Adele Weiss getting ready to eat some cake…
                                                                                                                                                                     Mark and his grandson Jaxon Mark Weiss
WEISSGUY TURNS 60!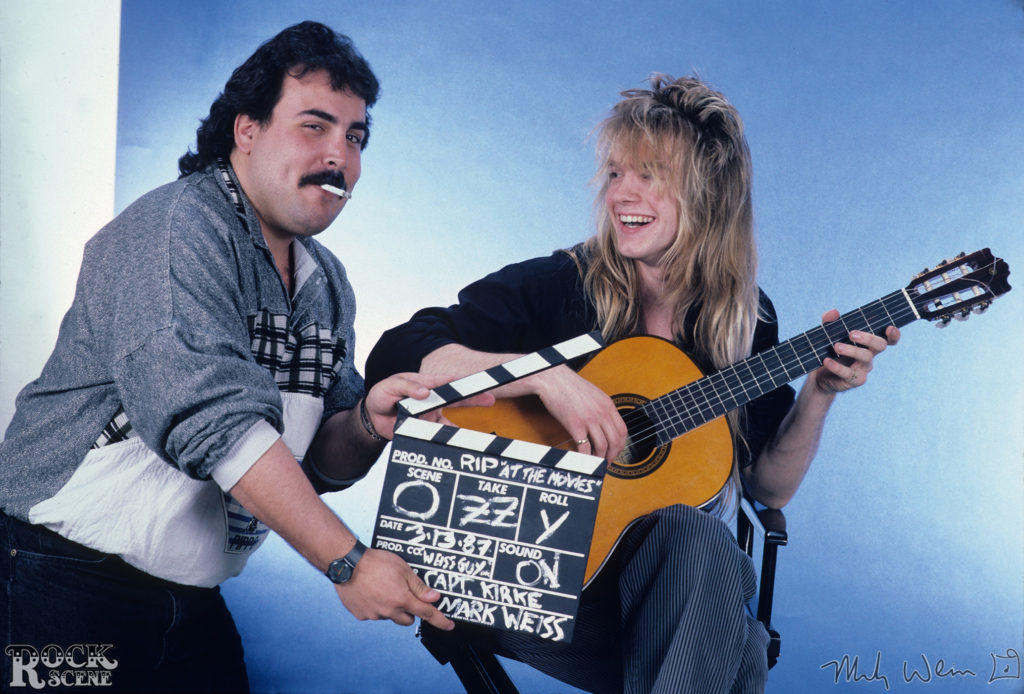 Dave "Face" Feld with Zakk Wylde at Mark Weiss's studio in New York City while they wait for Ozzy in 1987.
Karaoke day at the Jersey shore. Mark Weiss and Zakk Wylde record "Born To Be Zakk Wylde".
Buy a Piece of Rock & Roll History! Get 50% off all Mark Weiss BUY NOW photographs. Use coupon code: RSMFLASHBACK50 at checkout. (Limit 2. Offer excludes auctions)
Zakk Wylde of BLACK LABEL SOCIETY and Ozzy Osbourne at Convention Hall Asbury Park, NJ on October 8, 2010
John "Jd" DeServio of BLACK LABEL SOCIETY Shares his "ROCK SCENE"