Weissguy N' Lacy at Walt Grace Vintage Gallery
Bill Goldstein, owner of Walt Grace Vintage  putting final touches at the new location in  Miami. Artist Steve Lacy, Bill and photographer Mark Weiss getting ready for the opening featuring the collaboration between Mark and Steve.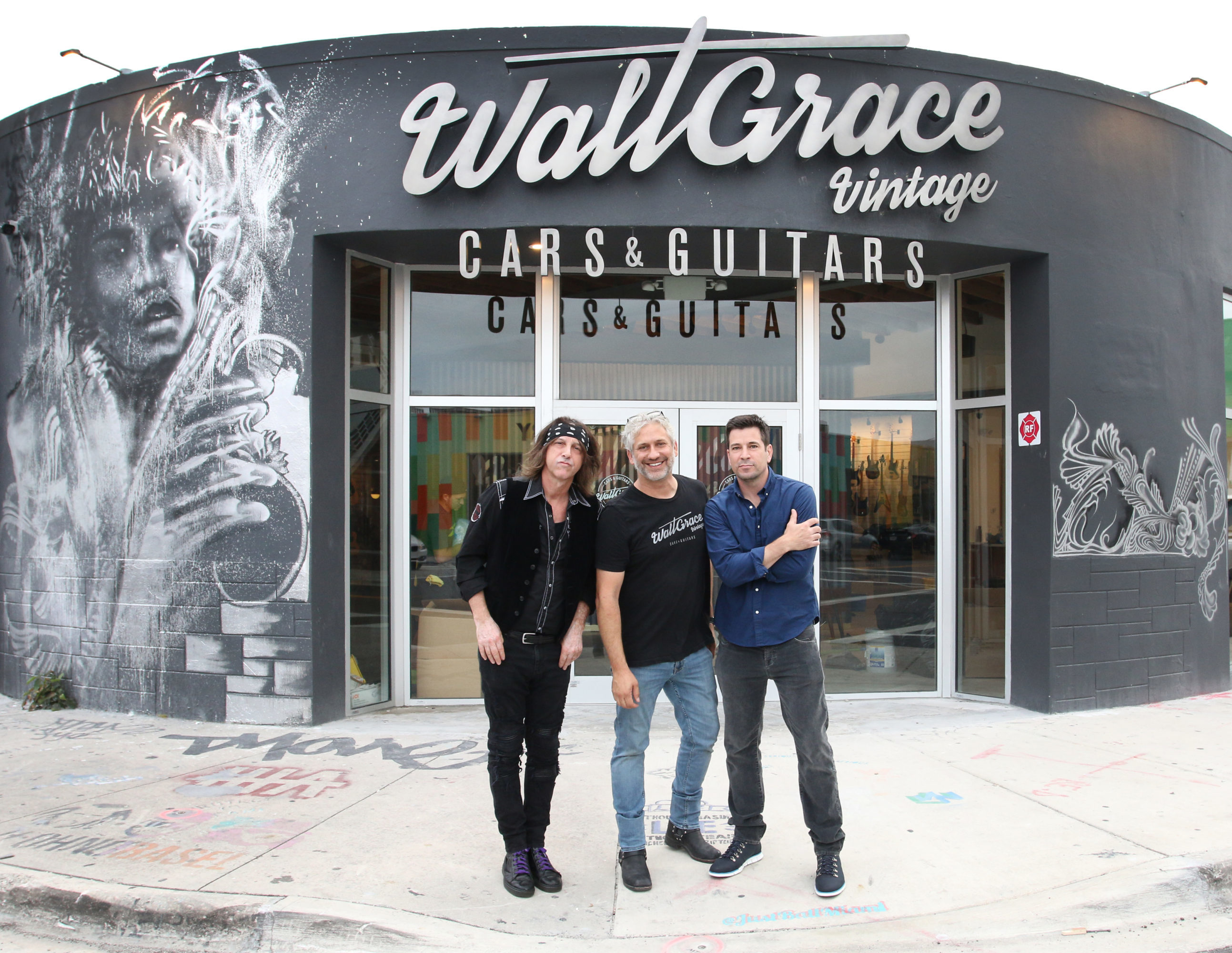 Walt Grace Vintage bigger & louder! Now located at 300 NW 26th Street, Miami, Florida   /    786-483-8180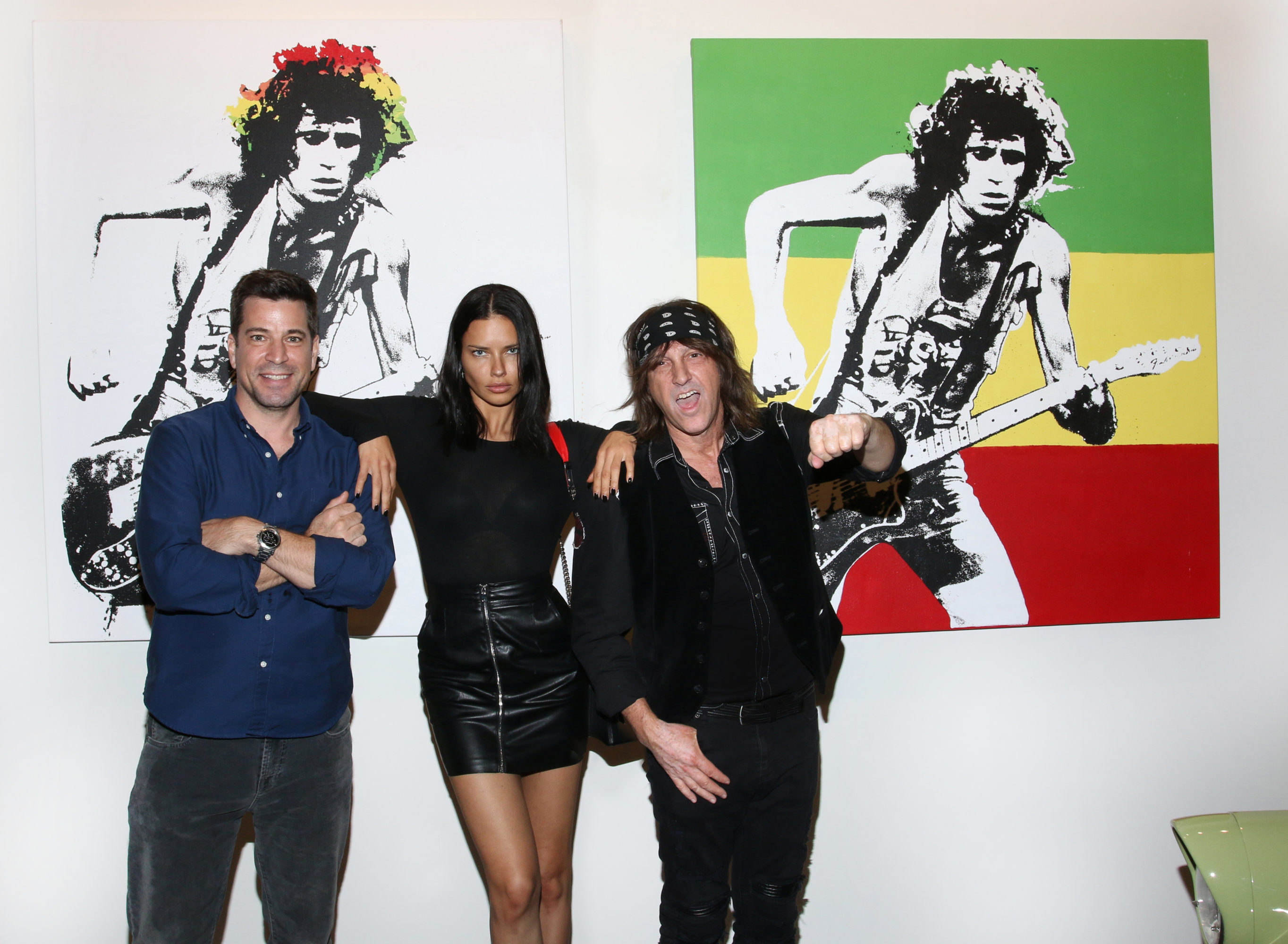 Victoria Secret model Adriana Lima hanging out with Steve and Mark at the gallery opening.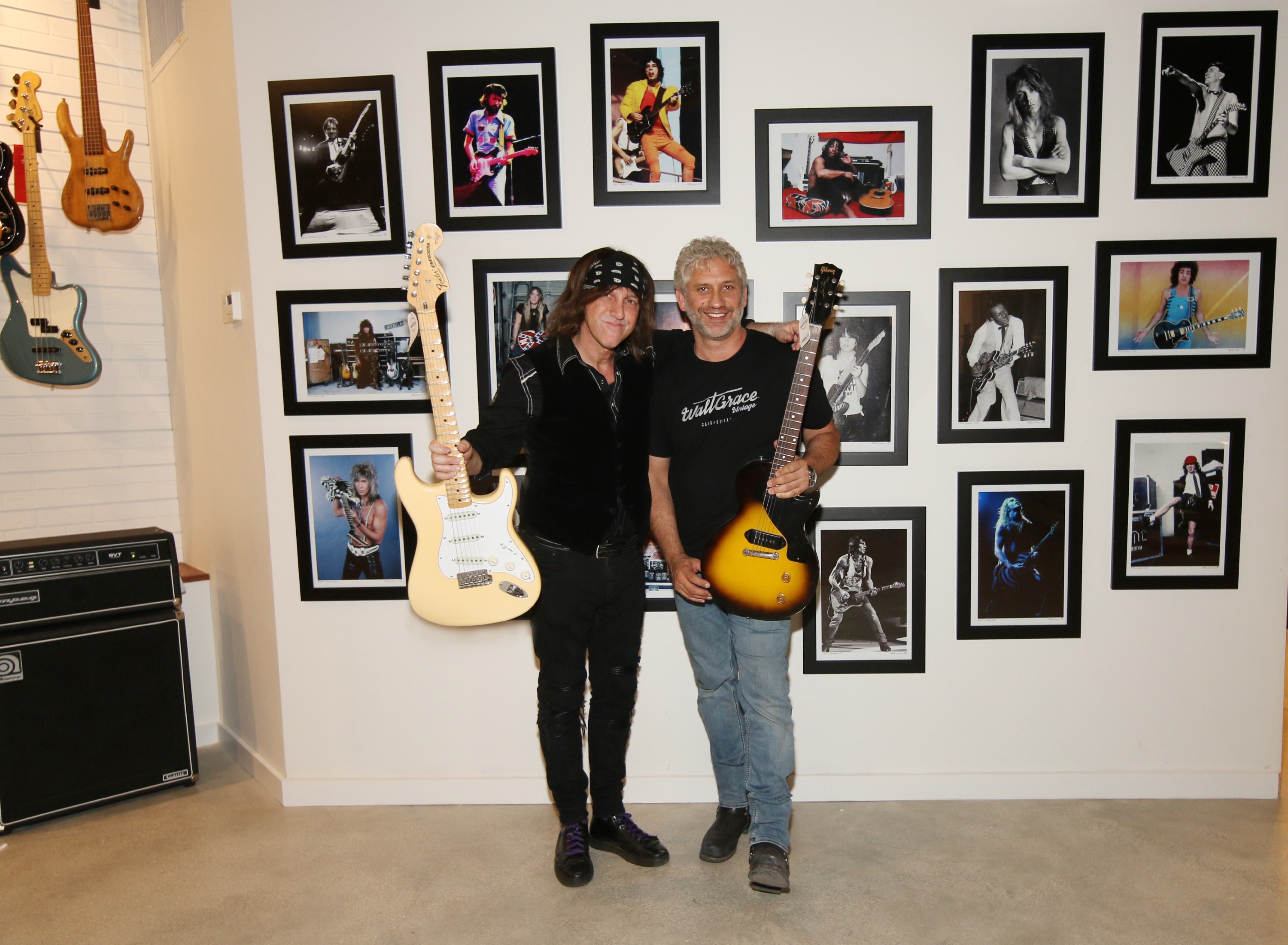 Guitars and photographs up for grabs at Walt Grace Vintage.
Signed Mark Weiss prints now available for purchase at Walt Grace Vintage Gallery.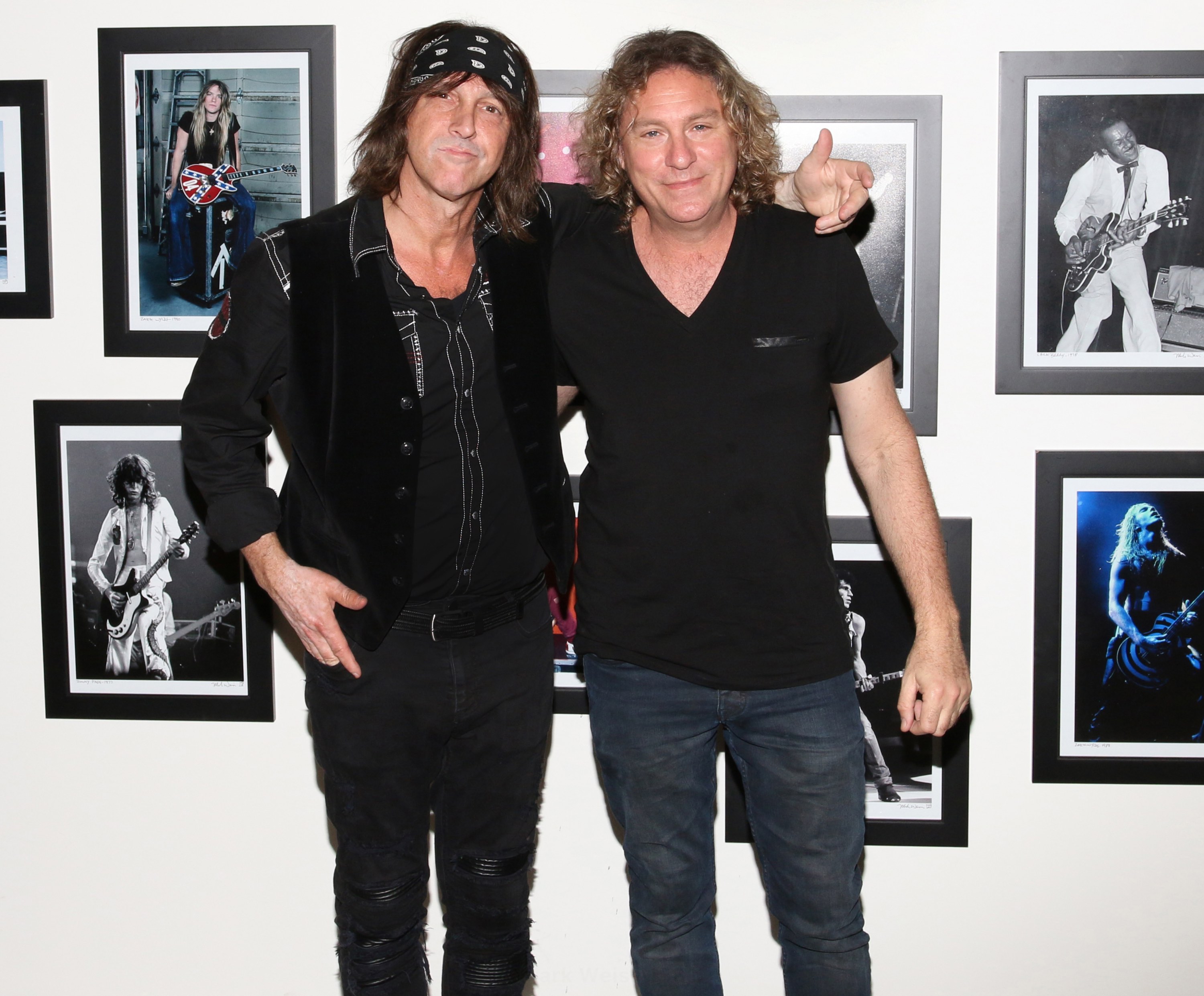 Mark and Matt Kramer singer of Saigon Kick reminiscing about the photo shoots they did back in the early nineties.